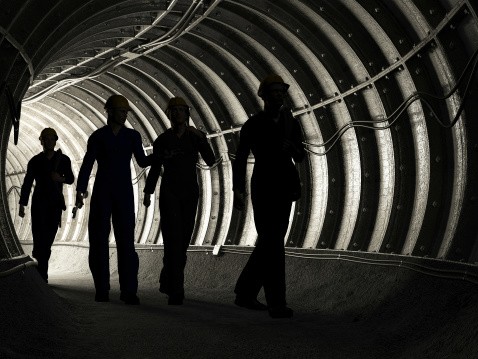 Conveyor Maintenance Advice
Conveyor equipment plays a significant role in the modern mining industry. Like all mining equipment, conveyors require regular inspections and care to continue functioning safely and efficiently. Taking proactive steps to properly maintain your conveyor system will improve worksite safety and productivity throughout the lifetime of your equipment.
The Basics of Conveyor Maintenance
Conveyors should be regularly monitored and maintained over time. During regular maintenance, you should inspect, clean, and lubricate conveying equipment. Any issues that are noted at the time of maintenance, such as clogs, jams, or worn or broken parts, should be addressed immediately before use of the conveyor resumes. Conveyor maintenance should always be performed by personnel who have been specifically trained in the handling of conveyor equipment and its care, as allowing workers who are not familiar with the conveyor system or its needs could pose serious safety risks. Once maintenance has been completed, it should be logged in your company's records so you can make sure these tasks are carried out regularly and track any repairs and other adjustments over time.
Safety During Conveyor Maintenance
In addition to ensuring that only trained personnel handle conveyor maintenance, other safety measures should be in place during conveyor work as well. Maintenance tasks should be scheduled and documented so all workers understand when they will take place. Zones in which maintenance is occurring should be blocked off so vehicles and other workers cannot gain accidental access. Workers in charge of maintenance should wear safety gear and use only the appropriate tools and parts for work with conveying equipment. If repairs are necessary, this information should be communicated to supervisors so conveyors are not used until such repairs have been made.
You rely on your conveyor equipment every day to for successful mine production. At Saguaro Conveyor Equipment, Inc. of Tucson, we offer conveyor products designed specifically for your needs to make maintenance easy and reduce the risks of a breakdown. We invite you to take a look through our website or call us today at 1 (800) 687-7072 to schedule a consultation.
Back to Blog